About Yonsei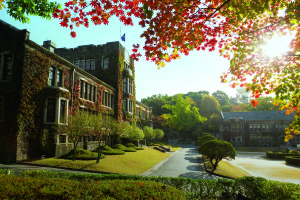 As the oldest private university in Korea, Yonsei University was first established in 1885 by Christian missionaries. Yonsei's mission is to educate leaders who will contribute to humanity in the spirit of truth and freedom. The 250,000 alumni of Yonsei take this mission to heart and strive to embody this proud spirit. Yonsei is particularly fortunate to have a spacious, quiet, and green campus located just 15 minutes away from the economic, political, and cultural centers of Seoul's metropolitan downtown. Yonsei has 18 graduate schools, 19 colleges, and 131 subsidiary institutions. Our student body is comprised of the most selective pool of high school and college graduates from around the world. Yonsei is proud of its long history and reputation as a leading institution of higher education and most international university in Korea.
The Graduate School of International Studies at Yonsei University was established in 1987 as a pioneer of professional studies programs in Korea. The founding motivation of Yonsei GSIS was to meet the growing global demand for international academic institutions and to train individuals to become global experts. The Yonsei GSIS is Korea's leading professional graduate school of International Studies. The dynamic and rigorous curriculum equips students with theoretical knowledge and practical skills necessary to excel globally, in the private and public sectors. The Yonsei GSIS earned the distinction of being a "university to produce international leaders" by the Ministry of Education, and was awarded the status of "official professional school" in November, 1999 in recognition of its global competitiveness and establishment of renowned doctoral programs. The Yonsei GSIS continues to maintain its prestige and capability in providing high-quality international e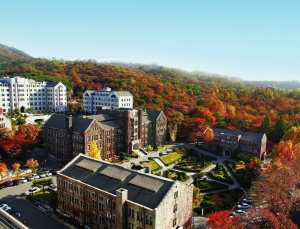 ducation, in conjunction with promoting efforts towards fostering competent individuals in various areas of international studies.
The Center for International Studies (CIS), founded in March 1997, is a research wing of the Graduate School of International Studies, Yonsei University. The CIS aims at promoting and supporting research activities that are theory-generating and policy relevant as well as those that can help educate competent international experts in the fields of international trade and finance, security and development cooperation, international organizations and law, and area studies. The main strength of the CIS lies in its interdisciplinary research. Factors affecting international relations are so diverse and multi-dimensional that no one academic discipline is likely to provide satisfactory explanations and solutions. Taking the interdisciplinary perspective as a fundamental feature of international studies, the Center supports research projects spanning multiple fields of international relations.